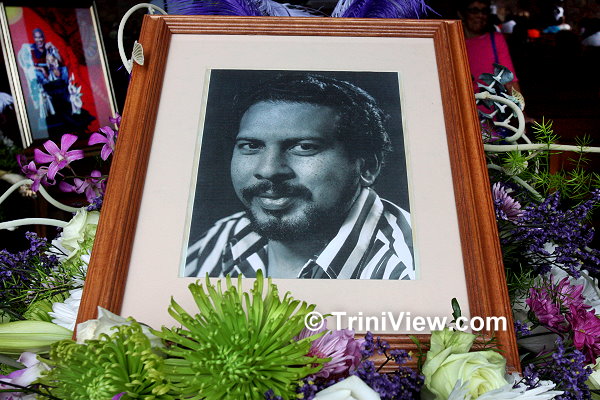 Berkeley dies at 70
Legendary masman Wayne Berkeley died yesterday evening at age 70. In 2000, he suffered a severe stroke that left him paralysed on the right side of his body but never dulled his creativity
Berkeley makes mas no more
Mas designing legend Wayne Berkeley passed away at the family home on Clifford Street, Belmont, yesterday evening. He was 71.

His brother Oswald said the renowned mas maker died at 7.35pm due to complications of a third stroke which he suffered two weeks ago. Berekely survived his first stroke which occurred roughly ten years ago and left his right side of his body paralysed.
Wayne Berkeley — A biography
VETERAN Carnival masman Wayne Kenneth Berkeley, who died last night following complications due to a stroke, was born in 1940 in Belmont. He attended St Mary's College.
'Let's celebrate Wayne's life'
Masman Wayne Berkeley, who died on Thursday at age 70 following a stroke two weeks ago, will be laid to rest on Tuesday, June 14, either at the Church of the Assumption or the Chapel at St Mary's College, which were the two churches he attended.
Minshall: Berkeley my greatest competitor
"My greatest competitor," is how legendary masman Peter Minshall succinctly hailed another master of mas-making, Wayne Berkeley, who died on Thursday at age 71.
Berkeley a master of fantasy in mas costumes
Gypsy: He left a void on T&T's cultural landscape
Genius of Berkeley must be shared
Saluting Wayne Berkeley
WAYNE Berkeley's passing on Thursday night has deprived Trinidad and Tobago of one of our big names in Carnival costume design.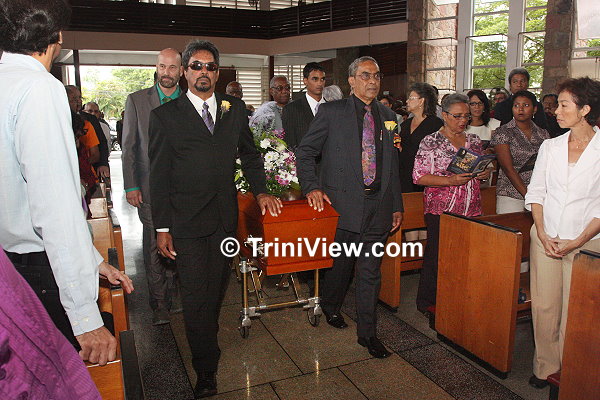 Legendary Mas Maker Wayne Berkeley's Send-Off in pictures